A problem-solving trifecta of Collagen Hydrofiller, Retinol Renewer, and Glycolic Illuminator capsules to address all stages of skin imperfections, from active blemishes to lingering hyperpigmentation.
View full details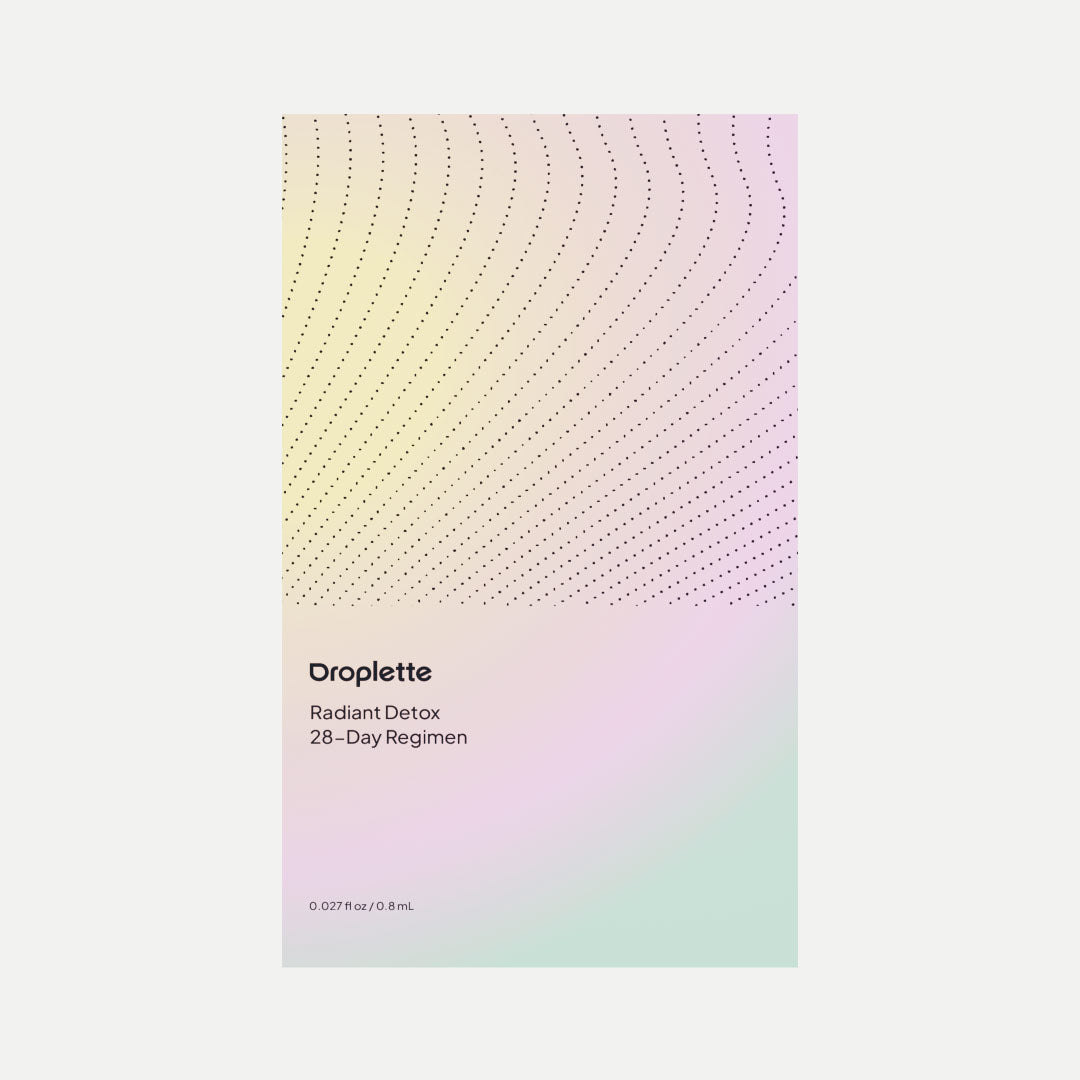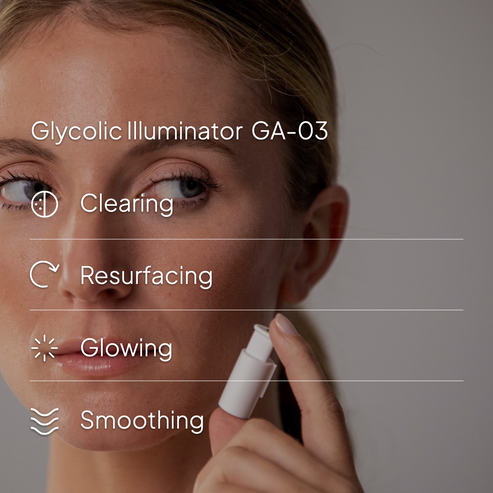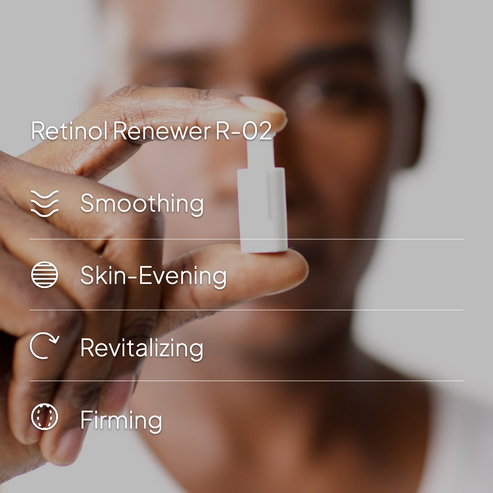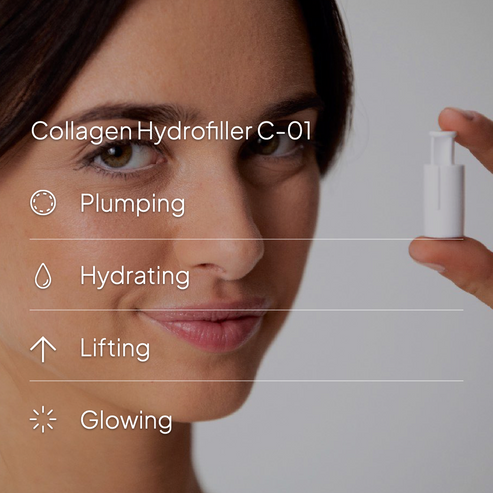 Benefits
AM and PM. Use the specified capsule in morning and evening
Skin Sensitivity
03 - Irritation likely for sensitive skin types
Glowing
Hydrating
Smoothing
Skin-Evening
Good to Know
Prescriptive Regimen: Radiant Detox
What it does

Is your skin acting out from stress, hormones, lack of sleep (or all of the above)? Calm, clear, and smooth out your problem spots with our most potent Prescriptive Regimen, designed to tackle blemishes, milia, melasma, and dark spots.
Why it works

This dermatologist-approved blend of all three of our serum capsules makes sure to target imperfections at all stages, whether they are forming or have been around for years. See major changes in only two weeks. Our skin keeps us on our toes, but this tailored regimen is ready to tackle any and all issues.
Ingredients

Glycolic Illuminator Capsule Ingredients:
Water/Aqua, Glycolic Acid, Glycerin, Sodium
Hydroxide, Tripeptide-1, Acetyl Hexapeptide-8, Gluconolactone, Salicylic Acid, Niacinamide, Aloe Barbadensis Leaf Extract, Rosa Damascena Flower Oil/Rosa Damascen, Rosa Damascena Flower Water, Dextran, Dextrin, Polydextrose, Amylopectin,
Pentylene Glycol, Tetrasodium Glutamate Diacetate, Butylene Glycol, Sodium Benzoate
Collagen Hydrofiller Capsule Ingredients:
Water/Aqua, Collagen, Sodium Ascorbyl Phosphate, Pentylene Glycol, Acetyl Hexapeptide-8, Palmitoyl Hexapaptide-12, Tripeptide-1, Sodium PCA, Curcuma Longa/Turmeric Root Extract, Rosa Damascena Flower Oil/Rosa Damascena, Tetrasodium Glutamate
Diacetate, Sodium Hydroxide, Citric Acid, Dextran, Butylene Glycol, Hexylene Glycol, Ethylhexylglycerin, Polysorbate 20, Caprylyl Glycol, Phenoxyethanol
Retinol Renewer Capsule Ingredients:
Water/Aqua, Collagen, Pentylene Glycol, Alpha- Arbutin, Retinol, Rosa Damascena Flower
Oil/Rosa Damascena, Caprylic/Capric Triglyceride, Ethylhexylglycerin, Tetrasodium Glutamate Diacetate, Sodium Hydroxide, Citric Acid, Hexylene Glycol, Polysorbate 20, Caprylyl Glycol, Phenoxyethanol
Shipping + Returns

Your Droplette purchase includes a two year limited warranty, as defined in our 

Terms & Conditions

. Please 

click here 

to initiate a 

Warranty claim

.If you are unsatisfied with your purchase from 

Droplette.io

 for any reason, you have 30 days from the date of shipment to request a return on your device and/or certain capsule packs. We are only able to accept returns of unopened capsule boxes with no missing or used capsules. Opened and used capsule boxes will not be eligible for a refund. Growth Factor capsules are not eligible for return and are considered final sale. Please 

click here

 to

 initiate your return

. We will make every effort to help you optimize your Droplette products to ensure you have a great experience.
Droplette Device
What it is

Droplette is a physics-powered device that transforms skincare ingredients capsules into a powerful micro-mist, allowing for the delivery of skincare deep into your skin. 
What it does

Our skin is a tightly packed set of cell layers intended to keep things out. Proven skin care ingredients like Collagen are hundreds of times too large to pass through without needles or other invasive methods. Droplette is a contactless, needle-free skin care technology that gets proven skin care ingredients like collagen, retinol and growth factors 20x deeper into the skin than topical application where they are 90% more effective.
No sulfates, phthalates, silicon, or parabens.
Week 1: Contains 9 Collagen Hydrofiller capsules, 3 Retinol Renewer capsules, 2 Glycolic Illuminator capsules.

Week 2: Contains 8 Collagen Hydrofiller capsules, 5 Retinol Renewer capsules, 1 Glycolic Illuminator capsules.

Each box contains 14 capsules to be used twice daily, as labeled.
How to
Getting Started
Our in-house esthetician walks you through how to use the Droplette system.
Apply smarter,
see results faster
Connect with the Droplette App
The world's smartest skincare gets into your skin and helps you stay on track. The Droplette app unlocks connected skincare through Treatment Modes, Live Esthetician Connections and Image Journals to help you recognize your progress over time.
Connect

Device settings, progress and support all in one place. It's like a dashboard for your skin.

Personalize

Modes are powerful piezo and pump settings, optimized for skin treatments based on molecular weight and formulation viscosity.

Succeed

Check-in matches users with our team of human estheticians to help guide their skin treatment journey and provide the support needed to achieve their skin health goals.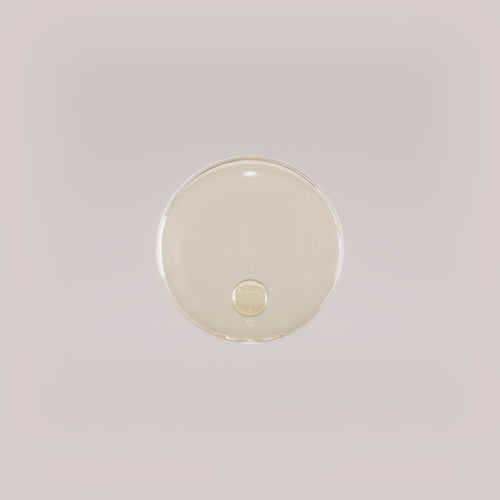 Collagen

Makes up almost 80% of your skin and is lost as we age. Delivery of this ingredient fights signs of aging including fine lines, wrinkles, and skin texture/firmness.

Retinol

Can improve skin's overall texture and reverse the appearance of fine lines and wrinkles.

Glycolic Acid

Exfoliating, blemish reducing, promotes collagen and blood flow to give you brighter and healthier skin.
Device Benefits
01
Get ingredients 20X deeper than topicals
03
Plumper skin in under 60 seconds
Results
Terri, 60

Radiant Detox for 28 days. Smoother, resurfaced skin. More even skin tone and reduction in dark spots and hyperpigmentation. Refreshed and lifted under-eye and neck area.

Carra, 46

3 months of Collagen Hydrofiller; improvement in skin tone evenness and reduction in number of dark spots and darkness of spots; more even skin texture as well

Michelle, 30

8 week trial Daily use of Glycolic Illuminator and Retinol Renewer Measurable improvement in smoothness, skin texture, brightness and overall complexion

Izel, 22

Tranexamic Eraser, 48 hours. Decrease in blemish height and inflammation and reduction in redness. Calming and soothing
Best Sellers
Other customers love these and we think you will too